Hi! 👋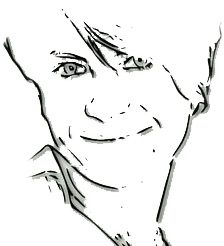 I am an Assistant Professor (Forskarassistent - Tenure-Track) at the Computer Science and Engineering department at Chalmers University (Göteborg, Sweden), where I am head of the Cryptoteam and part of the Security & Privacy Lab.
I like research that addresses open challenges and makes feasible what was not feasible before.
Recent Awards, Achievements & Activities
2023 - Two Ph.D. students I have co-supervised have now graduated! (read more on my research page)
2022 - VR Starting Grant on Progressive Verification of Cryptographic Schemes (4M SEK)
2022 - 3mins popular science video on Cybersecurity
2022 - Speaker at ELLIIT's digital seminars' series ''Enhancing Data Authentication''
2022 - Speaker at a National researchers' hearing organised by the Swedish ministry for data security Integritetsskyddsmyndigheten (IMY)
2022 - Speaker at CRYPTO for the Panel Discussion on Allyship and Inclusion
2020 - ELLIIT personal strategic grant (1.6M SEK).
2019 - IET Information Security Premium Award for Best Paper of the Year for the work Multi-key homomorphic authenticators
Most Recent Publications